We put time back
in your lawyers' day.
Forget the phrase "it's not the best use of my time".
Eliminate time-consuming manual processes and repetitive admin tasks to be more efficient and productive with Tessaract.io...
... the complete, all-in-one, cloud-native Practice Management System to run your law firm.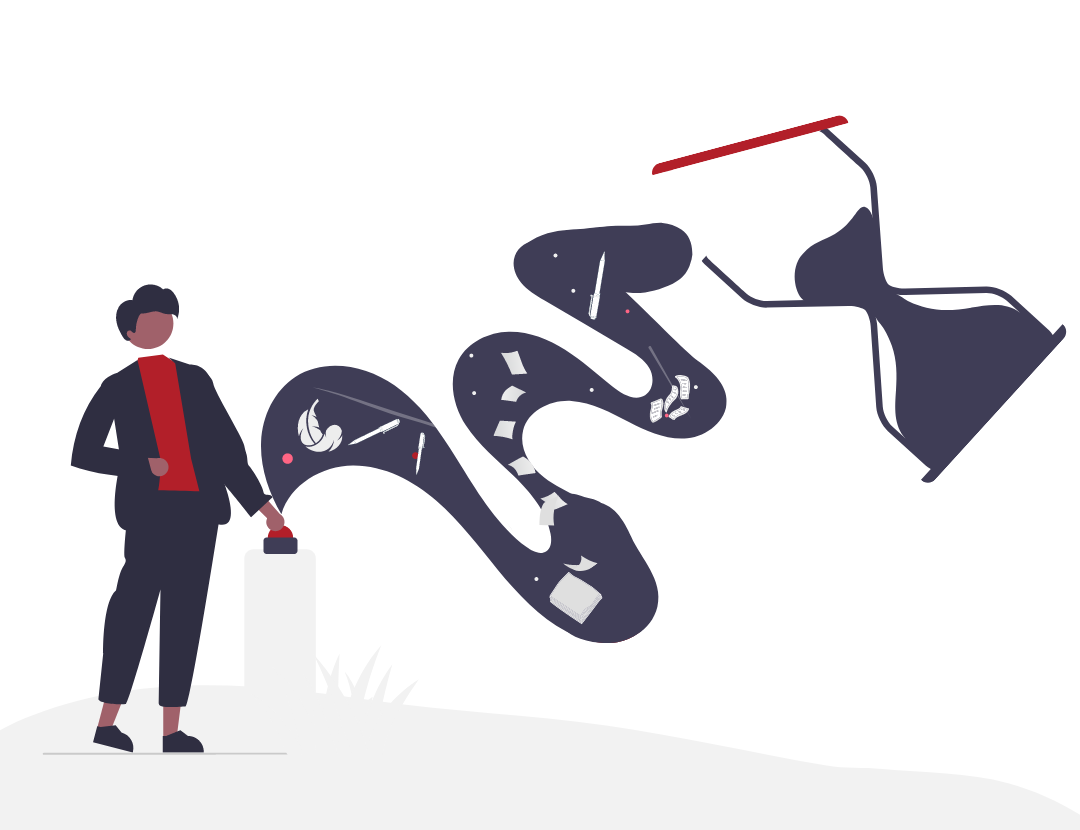 Who we are
At Tessaract.io we're all about efficiency and productivity.

And research shows repetitive, routine work is killing your team's creativity and engagement. Plus computers just do it better.

We're a team of legal experts and technologists working to build solutions for lawyers to get back that most precious of resources - time.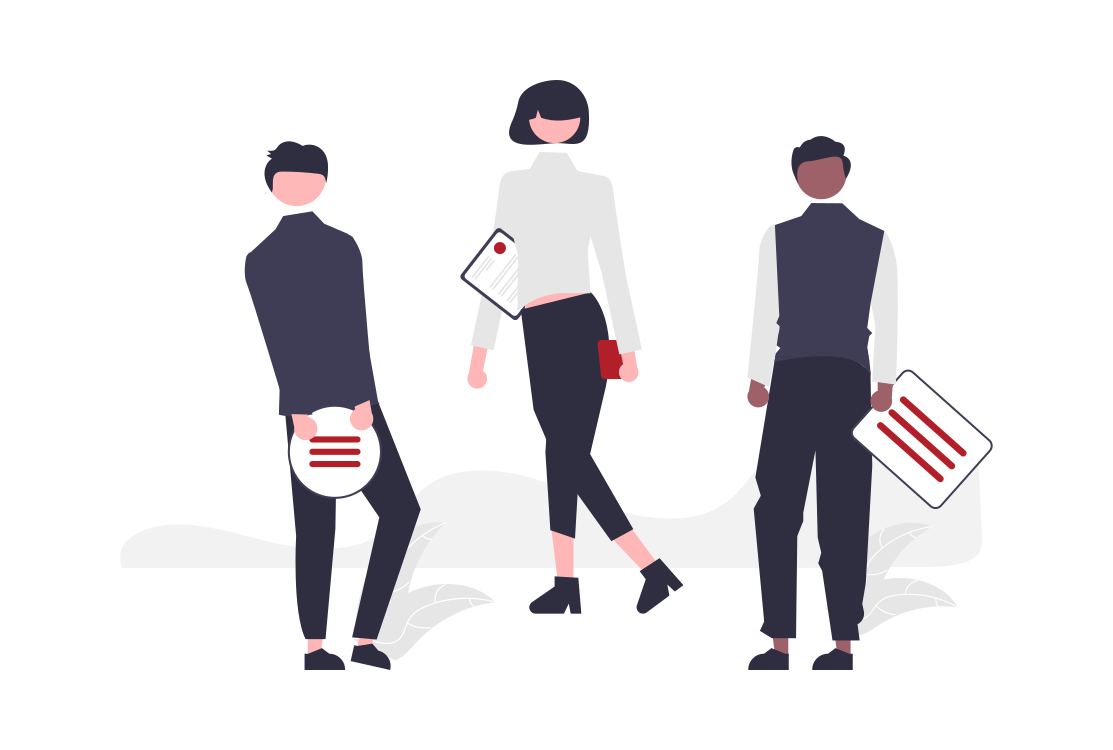 What our clients say about us
20% year-on-year growth
"We are now more efficient as a team.
We spend less time on billing issues and are able to price and scope our services more competitively.
This has contributed to a 20% year-on-year revenue growth."
Managing Partner
Taylor Vinters Via
Lawyers significantly reduce write-offs
"Our lawyers have been able to significantly increase billable hours by reducing manual and repetitive tasks.
Tessaract.io has very much exceeded our expectations in terms of productivity, profitability and efficiency.
It's helped us to become more innovative as a firm and provide a platform to grow even more aggressively in the future."
Managing Partner
Oon & Bazul
Get your team up and running fast
The Tessaract.io law practice management platform is user-friendly and intuitively designed for quick and easy adoption. Helping you avoid costly delays and disruptions.
Transition to the platform seamlessly and watch your team incorporate it into their daily workflow from day one.
Keep what's working, ditch what isn't
Tessaract.io will contribute towards your firm's success through improved organisation and client management.
Whether you're looking for a complete firm management solution or just to fill in a few gaps in an existing system, Tessaract.io's got you covered.
Compatible with hundreds of apps, including Google Workspace and Outlook, simply select the components you need and have Tessaract.io integrate seamlessly into your existing workflow.
A one-stop-shop law practice management platform
Automate daily tasks, streamline processes and improve your services across key firm functions.
Client acquisition
Wow your clients with a fast and professional onboarding experience!
Onboard clients more efficiently
Tessaract.io simplifies the intake process by:
- Automating each step to save you valuable time and money
- Making the experience hassle-free for clients.
Review clients quickly and smoothly
Quickly review individual potential client profiles to:
- Identify those you can help
- Accurately identify duplicate client profiles and potential conflicts of interest using Tessaract.io's global search.
Engage with clients remotely
Forget about mundane client management tasks by:
- Fully automating intake documents, email reminders, notifications and much, much more
- Sharing important documents with clients through our secure and easy to use platform.
Case organisation & management
Involve and engage every case participant - including your clients!
Manage every detail of a case
- Easily set individual tasks for various members of your firm's team with customisable tags
- Link people through appointments and email reminders
- Receive real-time updates regarding specific project requirements.
Centralise your cases
- Gain increased control and enhanced organisation by accessing all of your cases on a single platform
- Interact with various elements of each client through our cloud-based system: any time, any place.
Automate everyday tasks
Free up time by automating routine, everyday tasks and responsibilities like:
- Document creation, email scheduling and task management.
Workflow automation
Automate routine, repetitive work to afford your team the capacity to prioritise tasks requiring their expertise and experience.
Build custom workflows
- Every law firm is different, and every practice within each firm has its own requirements
- Off-the-shelf solutions tend to respond to general rather than specific problems
- This is where Tessaract.io comes into its own. We'll consult with you and build out custom workflows, helping to turbocharge your firm's productivity.
Document management
Save your team the stress of jumping from inbox to inbox and chasing up colleagues for the 'latest version'!
Document assembly
- Standardise industry documents
- Create easy-to-use templates for your team and clients to fill out faster.
Filing automation
- Automate folder generation whenever a new case is created
- Have case-linked documents filed away instantly for safe keeping and easy access.
Link your email account directly
- Synch emails directly using Tessaract.io's Outlook plugin
- Eliminate manual copying of emails
- Stay on top of all client communications, even when colleagues are on holiday.
Payment & billing
Accommodate your clients, visualise your firm's financial performance and get paid faster - win-win-win!
Track your cash flow more efficiently
- Easily keep track of your firm's expenses and revenue by automatically tracking cash flow
- Stay on top of your revenue to make accurate firm management decisions.
Centralise billing components
- Forget about using dozens of applications to manage your firm's payments and billing
- From time tracking to expense management, Tessaract.io has everything for better organisation, greater oversight and improved security.
Make it easier for clients to pay
- Provide your clients with a simple, yet effective, payment experience
- Accept a wide range of payment solutions via Tessaract.io and make life easier for your team too!
Reliable, secure & integrated
Inspire complete confidence in your clients and team with cutting edge security protocols and responsive support whenever you need it.
Incredible customer support
- Our highly experienced and knowledgeable Customer Service team is available to help your team keep everything running smoothly
- Any time you have a question or concern, we're here to help.
Cybersecurity
- You deal with highly sensitive information so we've equipped Tessaract.io with award-winning security
- Rest assured that cyberattacks and cybercriminals will be kept at bay.
Unlimited integrations
- Do you already have a functional workflow that's crucial to your law firm's ongoing success?
- Tessaract.io is designed to function alongside your favourite software and applications, allowing for smooth implementation and transition.
How we work
1
Demo
- Share the challenges you're facing
- Evaluate Tessaract.io's features and strengths
- Figure out if we're the right fit.
2
Define scope of migration
- Most clients have data that will need to be transferred to Tessaract.io
- Our Pre-sales team will review your data and explain the migration process
- Migration details will be reflected in the Scope of Work document
- All this is done before contract signing.
3
Onboarding & training
- After contract signing the Professional Services (PS) team leads a Kickoff meeting to set expectations and define the implementation phase timeline
- Once your account is set up, systems training begins - split by module and role.
4
Migration
- Following training, the final migration is conducted
- This migration is final and clients are allocated a set period of time to review the data migrated.
5
Go live!
- After final migration, clients go-live with Tessaract.io
- The PS team will be there every step of the way to support your team as they start using the platform "for real" with live data
- This phase takes about 2 weeks.
6
Ongoing support
- Following a successful Go-live phase, you will be introduced to our Customer Success team who will provide ongoing support and system education.
Manage your firm seamlessly
with Tessaract.io's all-in-one Law Practice Management Platform
Frequently asked questions
How are my firm's data and documents migrated to Tessaract.io?
Our pre-Sales and Professional Services teams work with your firm to define the scope of the migration.
Afterwards, your team is onboarded and receives training on using Tessaract.io using a mixture of your firm's own and dummy data.
Once training is completed and your firm is happy to proceed, the final migration is conducted following which your team will be allocated a fixed period of time to review and flag up any issues with the data and documents on the system.
Does Tessaract.io support API integrations?
Tessaract.io is customisable to your specific needs and integrates seamlessly with the existing and future tools your firm uses.
And if needed, our Professional Services team are on hand to implement the API bridge.
What can I expect in terms of user support?
Our dedicated Customer Success team is always available to support with any issues your team may face.
Tessaract.io users can reach our Customer Success team via chat or email.
How much does Tessaract.io cost?
Please contact us for specific pricing.