We put time back in your team's day
Empower your lawyers to maximise billable hours and realise growth opportunities.

Eliminate time-consuming manual processes and repetitive admin tasks to achieve peak operational efficiency with Tessaract...

...the complete, all-in-one, cloud-native Practice & Case Management System (PCMS) to grow your small to medium-sized law or professional services firm.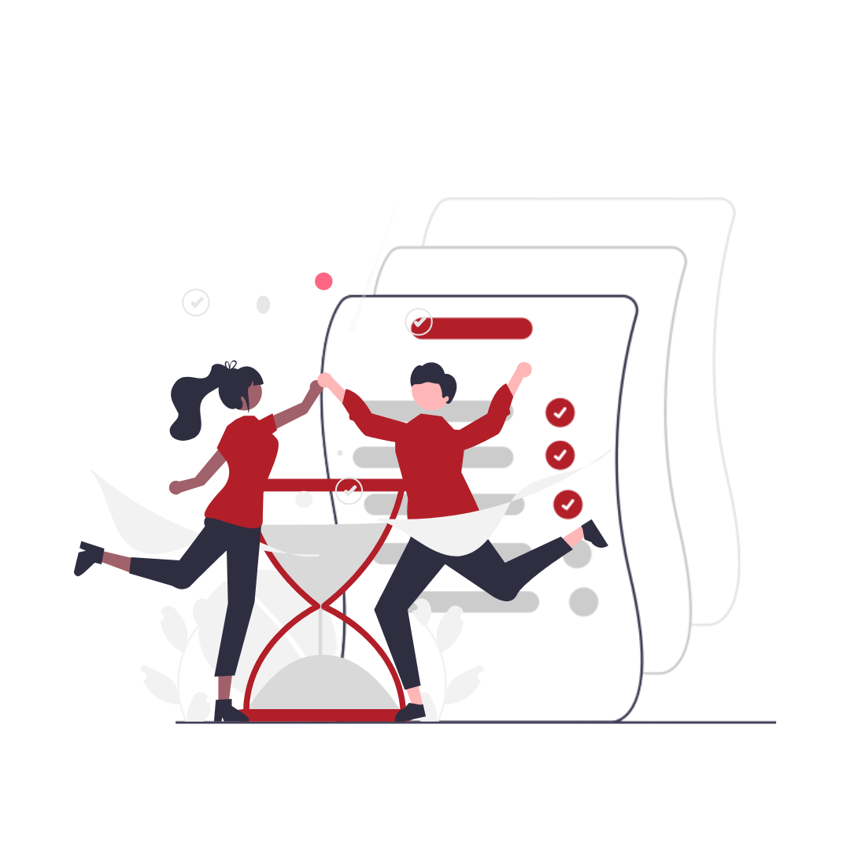 What our clients say about us
20% YOY revenue growth
"We are now more efficient as a team.
This has contributed to a 20% year-on-year revenue growth."
Managing Partner
Taylor Vinters Via
Increased billable hours
"Our lawyers have significantly increased billable hours by reducing manual and repetitive tasks.
Tessaract provides the platform to grow even more aggressively in the future."
Managing Partner
Oon & Bazul
Tessaract Combines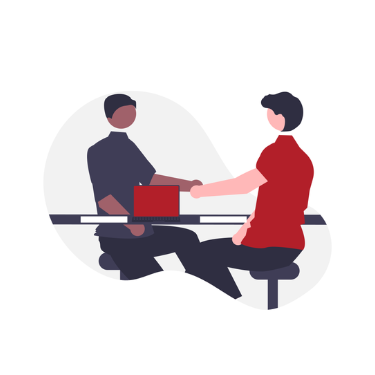 Client onboarding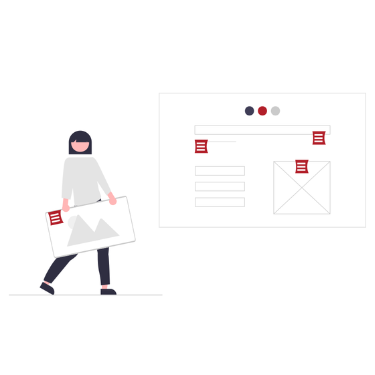 Case organisation & management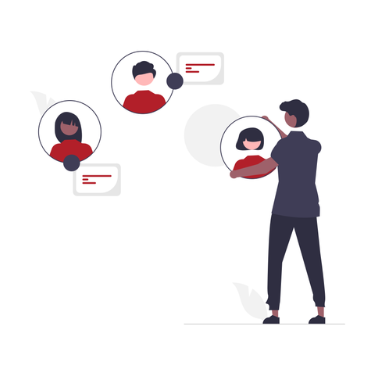 Task management & work allocation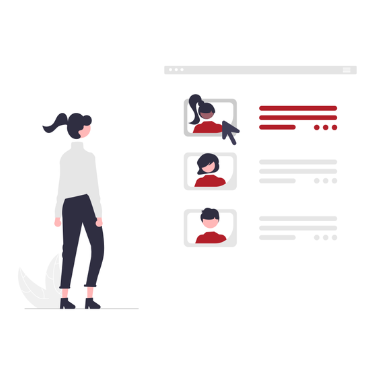 Workflow automation & digital signing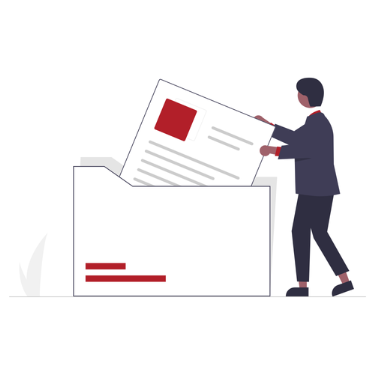 Document management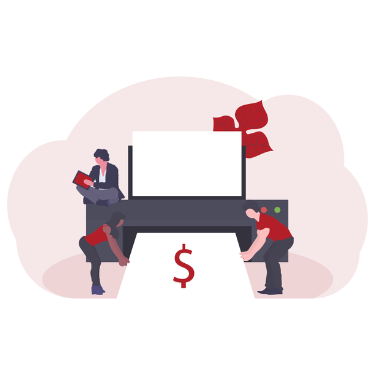 Time tracking & billing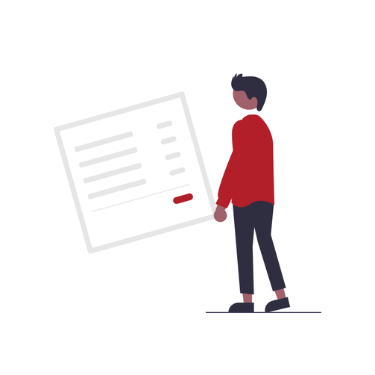 Accounting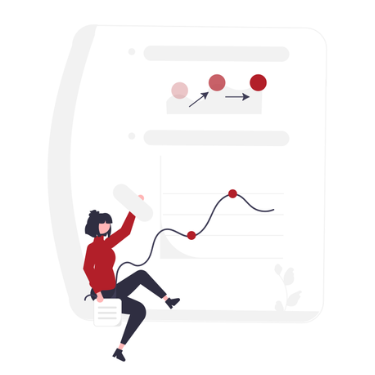 Analytics & reports
Get your team up and running fast
Tessaract's PCMS is user-friendly and intuitively designed for quick and easy adoption. Helping you avoid costly delays and disruptions.
Keep what's working, ditch what isn't
Whether you're looking for a complete firm management solution or just to plug a few gaps in your current system, Tessaract's got you covered.
Compatible with the apps you love, just select the modules you need and integrate Tessaract seamlessly into your workflow.
Configured to suit how you work
You're a successful firm looking to progress so let's preserve all the things you already do well. Work with our Professional Services team to spec out your PCMS to suit how your team works and succeeds.
Client onboarding
Take on more clients and wow them with a fast and professional onboarding experience!
Simplify the intake process
- Automate intake documents, email reminders, notifications and more
- Make the experience hassle-free for clients.
Review clients quickly and efficiently
- Identify those you can help
- Identify duplicate client profiles and potential conflicts of interest using Tessaract's global search.

Engage clients remotely
Share important documents with clients via secure links to Tessaract.
Case organisation & management
Give your team the plan and info they need to execute and get the job done!
Make it easy to find and review a case
Centralise all your cases on a single platform so they're at your fingertips.
Define a clear case structure for your team
- Define milestones and tasks
- Share these with responsible parties via Tessaract's visual Case Timeline.
Link and save all relevant files to each case
Securely store and access relevant emails and attachments and other documents.
Task management & work allocation
Involve and engage every case participant - including your clients!

Use the Case Timeline to ensure nothing is missed
Create and assign tasks and set deadlines so everyone's aware.

Hold people accountable
- Set reminders to avoid having to chase people up
- Manage workloads between team members.

Track task and case progress
- Receive updates as tasks are completed
- Keep an eye on outstanding items
- Avoid having to ask for progress updates.
Workflow automation & digital signing
Free up your team for tasks requiring their expertise and experience.

Leverage your team's potential
Automate routine, repetitive work to make better use of your team's time.

Workflows that suit how you work
- Every firm is different
- Off-the-shelf solutions can be too generic
- Together let's build custom workflows to turbocharge productivity.

Put a smile on your team's faces
Boost employee engagement and well-being by giving team members the opportunity to focus on meaningful work.
Document management
Save your team the stress of jumping from inbox to inbox and chasing up colleagues for the 'latest version'!

Document assembly
- Create easy-to-use templates for your team and clients to fill out faster
- Draft documents quickly and accurately.

Filing automation
- Automate folder generation
- File away case-linked documents instantly for safekeeping and easy access.

Link your email account directly
- Sync emails directly to avoid manual copying using Tessaract's Outlook plugin
- Stay on top of all client communications, even when colleagues are away.
Accounting
Evaluate your firm's financial performance to make better management decisions AND stay compliant!

Leverage your financial information
- Evaluate financial performance
- Make informed business management decisions
- Set business goals

Ditch multiple apps that 'don't talk to each other'
- Save time and money on connecting, maintaining and working with multiple applications
- Process Tessaract's time tracking data seamlessly
Enjoy peace of mind
With all your accounting data in one place, easily stay on top of your legal obligations and avoid compliance issues.
Analytics & reports
Impress clients and enable data-driven decision-making at both case and management levels.

Leverage your system data
- Analyse performance data at case level and system wide
- Make data-driven business management decisions

Share key insights with your clients
Track KPIs across projects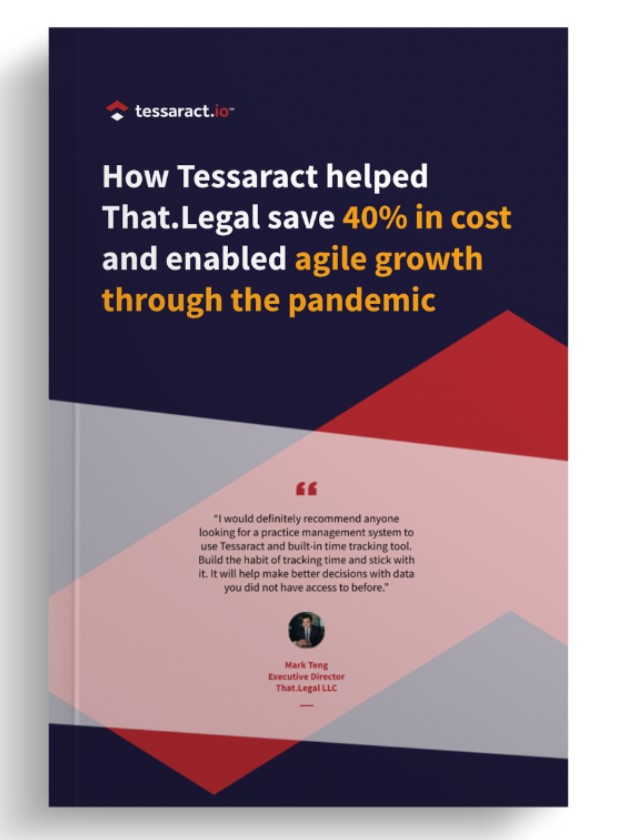 How did Tessaract help
That.Legal

grow

through the pandemic

AND

save

40%

in cost

?
Mark knows a thing or two about coping with change and anticipating the future. As an outstanding litigator at his previous firm, he struggled daily with paper process inefficiencies.
So when founding That.Legal, Mark prioritised digitising workflows - starting out with cloud storage, like everyone else, and soon realising it just wasn't enough...
Fortunately, that's when he discovered Tessaract.
How we work
2
Define scope of migration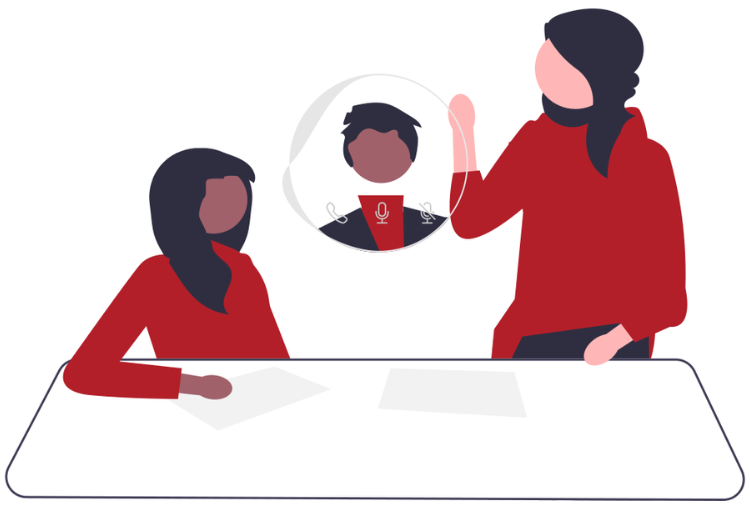 Accommodate more clients and business
without substantially increasing headcount or costs.
Frequently asked questions
How are my firm's data and documents migrated to Tessaract?
Our pre-Sales and Professional Services teams work with your firm to define the scope of the migration.
Afterwards, your team is onboarded and receives training on using Tessaract using a mixture of your firm's own and dummy data.
Once training is completed and your firm is happy to proceed, the final migration is conducted following which your team will be allocated a fixed period of time to review and flag up any issues with the data and documents on the system.
Does Tessaract support API integrations?
Tessaract is customisable to your specific needs and integrates seamlessly with the existing and future tools your firm uses.
And if needed, our Professional Services team are on hand to implement the API bridge.
What can I expect in terms of user support?
Our dedicated Customer Success team is always available to support with any issues your team may face.
Tessaract users can reach our Customer Success team via chat or email.
How much does Tessaract cost?
Please contact us for specific pricing.